Real Central America
Booking Dates
07/02/2023 through 12/14/2024
Travel Dates
07/02/2023 through 12/17/2024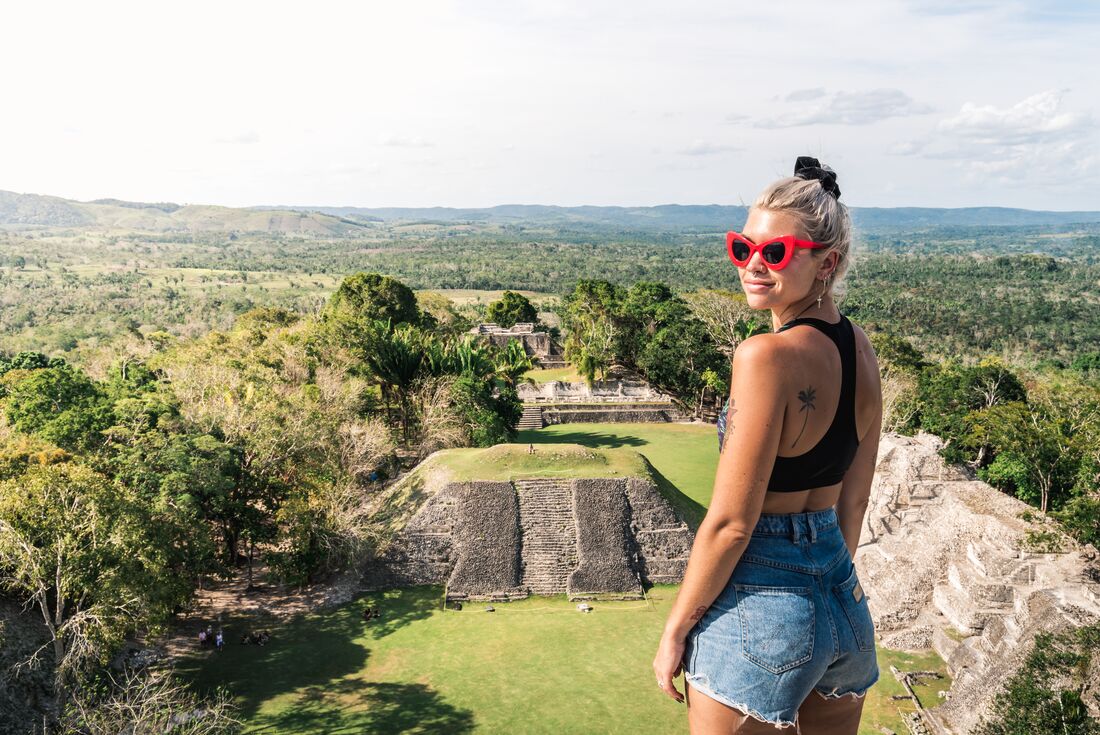 Real Central America

Mexico, Belize and Guatemala – three very tight amigos. Play like a player in Playa del Carmen and take it nice and easy in Tulum. Delve into island life and the pristine underwater worlds in Belize. Check out the temples of Tikal, the markets of Chichicastenango and the lake vistas of Santa Cruza La Laguna.
You'll need some essential Spanish to get you by:
– It is hot, isn't it? – Hace calor, verdad?
– A beer, please – Una cerveza, por favor
– I love you Miguel – Te quiero Miguel

Activities
Leader-led Informal Spanish Lesson
Tulum – Leader-led orientation walk
Caye Caulker – Leader-led orientation walk
Tikal National Park – Archaeological Site Tour (Entrance fee & Transport)
Chichicastenango – Market Visit
San Juan La Laguna – Weaving & Dyeing experience
San Juan La Laguna – Midwife home visit
San Juan La Laguna – Medicinal Garden
Antigua – Leader-led orientation walk
Highlights
This overland adventure allows you to see some of the best of Central America in one trip, covering parts of Mexico, Belize and Guatemala.
Extended time in Caye Caulker and Antigua offers the perfect opportunity to enjoy laidback island vibes as well as buzzing colonial city life.
There's nothing quite like eating with a local family to really experience a place. At lunch you'll be experiencing traditional Guatemalan hospitality while improving your Spanish with the locals.
There are many sides to Central America, and you'll get a taste of a few: slumbering poolside by Playa del Carmen, gazing at the pyramids of Tikal or haggling in the markets of Chichicastenango.
Oh Maya, travelling in the Guatemalan Highlands is a humbling experience.
| Day | Description | View All |
| --- | --- | --- |
| Day 1 | Playa del Carmen | Details |
| Day 2 | Tulum | Details |
| Day 3 | Tulum | Details |
| Day 4 | Caye Caulker | Details |
| Day 5 | Caye Caulker | Details |
| Day 6 | Caye Caulker | Details |
| Day 7 | San Ignacio | Details |
| Day 8 | San Ignacio | Details |
| Day 9 | Tikal National Park | Details |
| Day 10 | Rio Dulce | Details |
| Day 11 | Rio Dulce | Details |
| Day 12 | Antigua | Details |
| Day 13 | Chichicastenango / Lake Atitlan | Details |
| Day 14 | Lake Atitlan | Details |
| Day 15 | Antigua | Details |
| Day 16 | Antigua | Details |